Why You Must Tell Your Story & How to Create a Memorable Storytelling Strategy
Whether you're a leader in a Fortune 500 business, a small business owner, or an entrepreneur, every person [and every brand] has a story to tell.

In this program, Brian shares his game plan for the importance of telling your story, how to stand out from the noise, and where to get started.
The idea of branding your story or putting yourself out there can seem a little scary, but the days of allowing your work to speak for itself are over. There's too much competition. This program teaches the value of telling your story and the vehicles through which it will be heard.

It doesn't matter if you're starting a blog, launching a podcast, going live on Facebook, or creating a video series for YouTube, you must shift your mindset, create a strategy, and most importantly… PRESS THE DAMN BUTTON!

Audiences will walk away inspired and motivated with an understanding of the following:
How to create a memorable storytelling strategy
The importance of relatability, authenticity, transparency, and trust in sharing your story
How to create content where you're most comfortable while focusing on the platforms where your customers and community are engaging
Perfection is a fairytale
Transparency doesn't guarantee trust and authenticity, but when leveraged strategically it becomes the key to growing a community and being relatable in this always-on world
Why your vulnerabilities and limitations become your strongest assets for connecting and fostering digital relationships
Watch Clip From Brian's Recent Press The Damn Button Keynote
At CMA Live In Scottland
Elissa Salk
Event Mgr, B2Bmx
"Everything from before the event, to onsite, and even the follow-up was seamless and easy with Brian! He was always on time, brought his own equipment, and made time to chat with any attendees who wanted to meet him after his session.
We can't wait to work with Brian again!"
Chris Brogan
CEO Owner Media Group
"Brands and companies need to have a millennial mindset when seeking to build relationships with their customers. Brian Fanzo is the go-to millennial in the social media space, as he has a firm understanding and true care and concern for his generation. "
Claire Stevens
Event Mgr, K2 Mastermind
"Our audience is hard to please, having heard some of the biggest names in the entrepreneur and social media space, but Brian seriously out performed them and delivered! Our audience was all raving about him after the event.
I would have him back to speak at one of our events in a heart beat."
Blog Post Related To Keynote Program
Personal brand adoption seems to have taken hold with entrepreneurs, executives and those that consider themselves a "thought leader" but I believe not until every employee, manager and business owner embrace it will we understand the true power of personal branding.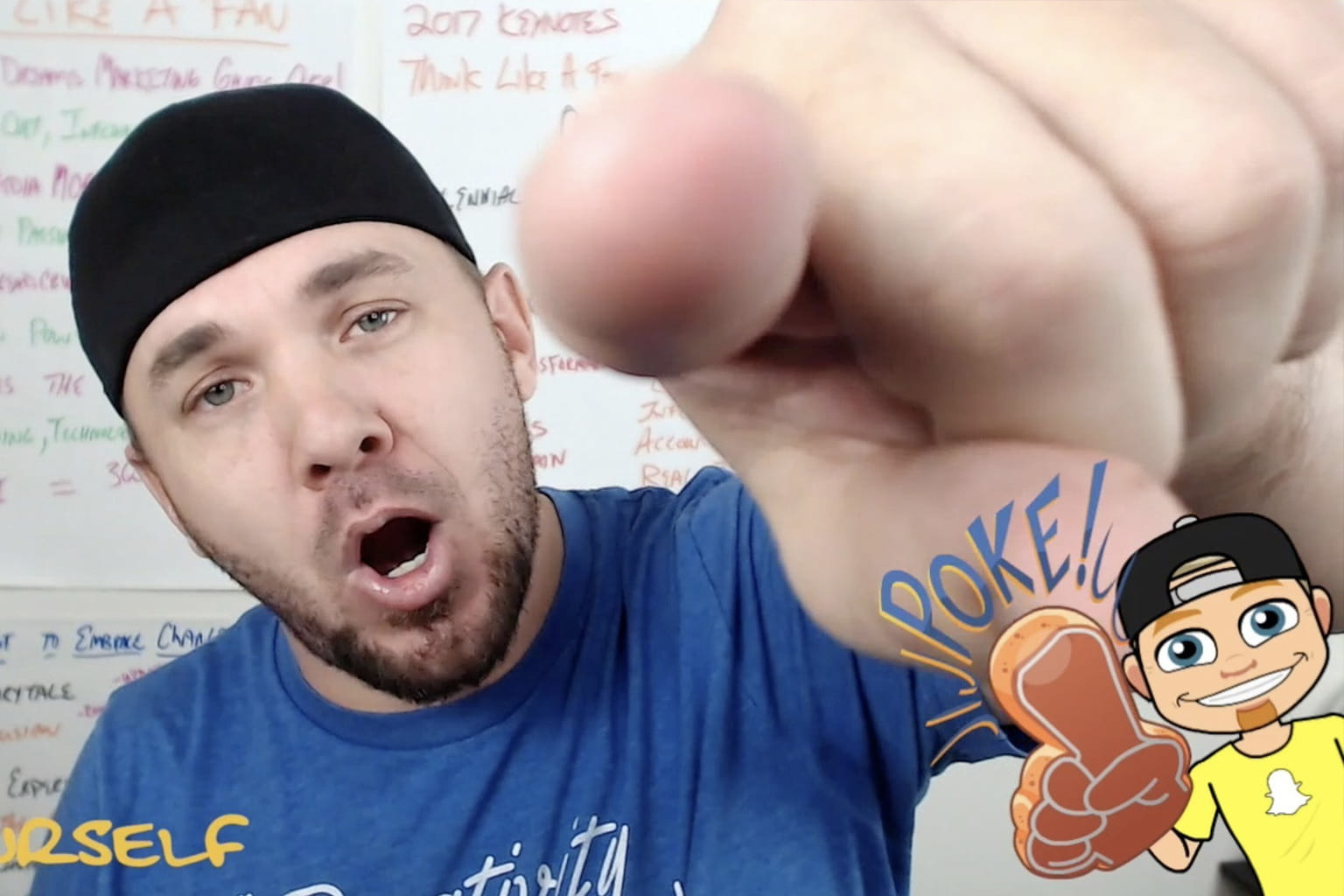 Video, Video, Video…. Yes video is taking over the internet and much of the content marketing conversation within brand marketing teams today yet most brands aren't doing the most simple of things: PRESSING THE DAMN BUTTON!
Book Brian For Your Next Event!